Good afternoon Brendan,
I just wanted to express my sincere thanks fro your professionalism recently after I contacted you to clean the carpets in my home.
Unlike other service providers I've used in the past, you handled my enquiry on the phone in a courteous manner and you arrived at exactly the appointed time.
You restored my carpets to an as new condition, and they still smell beautiful.
I also referred your services to my neighbours Kevin and Gwen who are a retired couple, and they were absolutely delighted in your service and the end result.
Again, my sincere thanks, and you will be my first choice when selecting a carpet cleaning contractor in the future.
Regards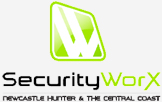 Tony Inkersole
General Manager
To Whom it may Concern,
Our company has been using the services of Nationwide Carpet Cleaning and Brendan Small for more than 15 years – the past 13 years exclusively. I hasten to add that only a very few contractors are appointed as our exclusive contractors.
The quality of Brendan's workmanship is outstanding each and every time. Not once have we had the need to ask for a job to be redone or revisited because it wasn't done properly the first time.
His service level, his courteousness to our clients and customers alike is impeccable and efficient.
nationwide's fee represent very good value for money. Indeed, we have witnessed countless times, a finished job that was thought impossible without replacing carpet. I've no idea how he does it!
I would have no hesitation at all in recommending Brendan Small and Nationwide Carpet Cleaning to any person or firm wishing to use his services.
Yours faithfully
LJ Hooker West Pennant Hills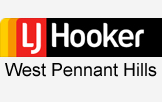 Bruce Eason
To Whom it may Concern,
As a leading provider of accommodation on the Upper North Shore of Sydney, the presentation of our properties (both sale and rental) is of paramount importance. We need to have total trust in their ability and service when referring them to our vendors and landlords in preparation for either selling or leasing out their homes. Nationwide offer a quality of service second to none. The attitude to their work, care taken on the job and knowledge of various floor coverings is of the highest calibre and our company is proud to be associated with them.
We would have no hesitation in recommending their services to anyone requiring a quality carpet cleaning operation at a fair and reasonable price.

Benjamin Goben
Director
I have been a very satisfied client of Nationwide Carpet Cleaning for over 30 years.
Before Brendan took over the business I had his father cleaning my carpets for many years.
Nationwide are very professional and always arrive when they say they are going to. Never have i been disappointed with the result of their work.
I would be very happy to recommend them to my friends who I have done so on many occasions and I will continue to have my carpets cleaned by them.
Recently I had 4 marks on my hall carpet and Brendan was not sure if they would come out – they did and I am thrilled with the result.
Joy Johnson